I have been an English teacher in a kindergarten of Guangzhou for four years. But after TESOL classes of these days in Beijing, I still learn a lot. Before that, I always think about how to make my class to be much better. Now, I have learned many teaching methods and ESL games.
According to a recent survey from United States, the golden age of learning second language is from birth to seven years old. Children at this age have good memories. It's easy to accept and learn a second language. Therefore, early childhood education plays an important role in children's second language development. Before the age of seven, children's life revolve around kindergartens and their own families. A good teacher could help children get better education and enjoy the life in the kindergarten.
To the begin with, improve myself to be a good teacher. I need to keep learning new knowledge, not only of my subject. Students can learn English by math, science, art, music and other subjects. All of these subject could further language development. And a good teacher can manage a classroom well. Children before six years old need to be encouraged. I have learned four ways of rewards from TESOL class. If they did a good job I will give them some material rewards such as stickers, candies and toys. I choose one student a week to be the "star of this week" in my class. During classes, the student who listened most carefully will have free homework pass. I will call parents with positive comments regularly. But if they make trouble out of nothing, or fighting with other kids, I will give him/her a warning at the first time. Of the second time, I will let him/her sit on the thinking chair as the punishment.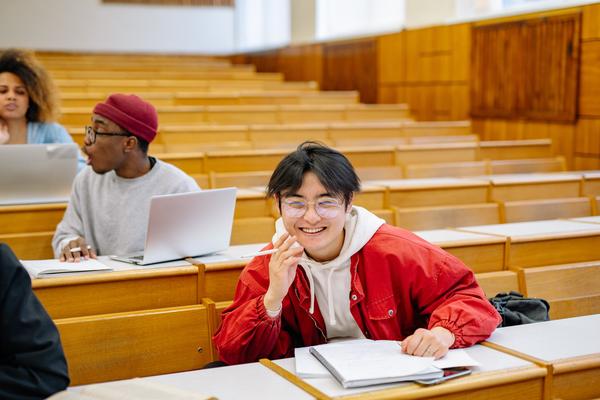 Then, the class of a good teacher will not be boring, they need let students be interested and pay attention in their class. Interest is a good beginning of learning other languages. There are many ESL games have been taught in TESOL class before. Those games can give students a chance to learn, practice, or review specific language material. Through good games children also learn how to take turns, build respect, listen to others and play fairly. I like some of ESL games very much. The first game is "Two Golden Rules". Student say or do the same as the teacher. It's a good way to let young children repeat vocabulary words, phrases and sentences. Second one is "Hitting Monster". Every student hold a card and stand in a circle, then teacher read a word and hit student who holds that word. That student need to read the word out and squat down. For example, I say "tiger", the student who holds that flashcard need to shout "tiger" out and squat down. If he/she didn't do that, I will be the monster to hit him/her. It's a nice game that combine gross motor skill and language practicing.
What's more, the phonics that is a new teaching topic for me. There are 44 different phonics. And how to teach students that around five to six years old is an important part in English study program. For the reading key, teacher will take our students in seven steps. Step one is Teach Vowel Sound. We need tell the sound of one letter and ask them to repeat and remember that. Step two is Stop At The Vowel Sound. Put a consonant and a vowel together to make a new sound. Step three is Read Words To Class. Teacher will lead children to read the whole word. From step four to step seven are all about practise to read words. If students can learn phonics well, they could read the book by themselves. And it is more helpful for the writing and spelling in their future life. They will spell any words from their pronunciations instead of learning by role.
Furthermore, a good teacher should understand the psychological development of children. From the TESOL class, I know every child's intelligence type is different. Psychologist Howard Gardner identified seven different types of intelligence. The eighth term, Naturalist, has been added to the list to update it to the 21st century. Mathematical learners have elevated abilities for problems solving. They can work best through classifications and scientific thinking. As this kind of intelligence, I will use Content-Centered teaching method. In this approach, the teaching of subjects such as mathematics and science is used to further language development. We can the classroom activity of pass the beat by numbers. Everyone says the number from 1 to 6 one by one. Who is order to say number 5, he/she should not say the number but the word in his/her hand. Who forgot to say the word will be out. Musical learners can work best while listening to music, therefore I can use Musical Approach to teach English. Students can remember key word and phrases by using rhymes and songs. We can play a game of "double double this this". According "double double this this, double double that that, double this double that, double double this that", they need to change "this and that" to make a new jazz with the same rhythm. For example, we can change "this" into "apple", "that" into "pear" and so on. Utilizing both sides of the brain, it is a great key to learning another language. And we also can teach the bodily learners by using Total Physical Response, teaching interpersonal learners with Communicative Approach. Teachers can use different teaching methods to teach different learning styles students.
Finally, I think I have learned a lot from the TESOL class. The TESOL class make everyone feels equal and happy. Mr. Alex, our teacher is like a friend of us. Sometimes, he talked the experience of him in China about himself. Teaching is like a long-distance race. Alex help us a lot. He always give us confidence to be a perfect English teacher. He is very kind, and always make the TESOL class funny. That is why I like to learn this course. And I'll do the same with my students. I would try my best to let them like me, not be afraid of me and make friends with them. Because respect and understanding are mutual.
免费领取更多英语教学法请联系我们
TESOL中国官网:www.tefltesol.com.cn TEFL中国官网: www.teflinchina.com
了解更多课程信息和最新开课信息
TESOL客服微信:13261910737 总部电话:010-68666616
企业邮箱:hi@TESOLinchina.com 学员服务邮箱:winter@tesolinchina.com