There are a number of different approaches to help kids topractice listening and expressing. Kidscan learn well through active communicating with the target language. Thisessay shows how the communicative approach is integrated into a class.
In this class students could be set sitting in pairs or groups sothat they can help each other and do not fear making mistakes. The teacherprepare two sets of cards of animals. One set is cards of all kinds of motheranimals and the other set is cards of baby animals matched with the motheranimals cards. Throughout the class, teacher can play background music havingkids enjoyed and relaxed.
First, give cards of baby animals to kids. Each group of studentscan be given one or two cards randomly or select cards they like. Let studentsin pairs or group discuss how to describe the animals in their cards to knowmore about it and to get ready for the following steps.
Second, ask students to listen to the teacher carefully so thatthey can help baby animal in their cards distinguish the mothers of these babyanimals from the teachers description.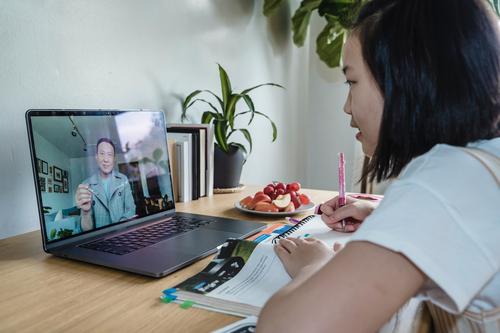 The third step is that the teacher holding the set of mother cardsdescribe the animal in the card one by one without showing and telling the nameof the animal. For example, the teacher holding a card of a mother elephantwould say with physical response "I am huge. I have a long nose and my ears look like two big fans….Did you see my baby?" Kidswho have the card of baby elephant may hand up andsay "your baby is here. it's a baby elephant with a long nose and two ears like big fans." According to students langue ability, the teacher can also let onestudent of the pairs or groups to describe the animal cards in their handsand let others to figure out what is in the picture being described. If thedescription of the animal is not clear, the teacher can also guide students toquestion and find out more information to get the right answer.
Peertutoring increase interaction. In this class, by listening,communicating with one another, kidsin cooperative groups or pairs can learn how to express and comprehend other's descriptions. they can also get the ideaof asking questions for more informations.
免费领取更多英语教学法请联系我们
TESOL中国官网:www.tefltesol.com.cn TEFL中国官网: www.teflinchina.com
了解更多课程信息和最新开课信息
TESOL客服微信:13261910737 总部电话:010-68666616
企业邮箱:hi@TESOLinchina.com 学员服务邮箱:winter@tesolinchina.com